"N'FEKTD"

Season 3, Episode 10

Information
Aus. Airdate

September 9, 2013

Episode Guide
Previous
Next

N'FEKTD is the tenth episode of Dance Academy Season 3. It aired on September 9, 2013 in Australia.
Synopsis
Christian and Ollie prepare for Streetbeatz, a major hip hop competition; Kat prepares to audition for a minor role in Coppelia; and Ben takes a stab at revenge.
Video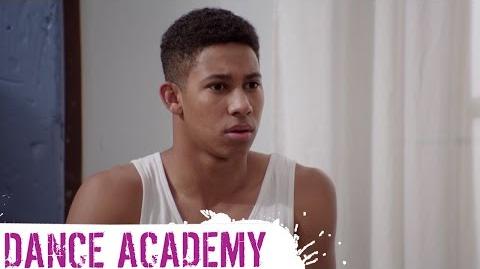 Ad blocker interference detected!
Wikia is a free-to-use site that makes money from advertising. We have a modified experience for viewers using ad blockers

Wikia is not accessible if you've made further modifications. Remove the custom ad blocker rule(s) and the page will load as expected.