Home
Talk

1
236pages on
this wiki
Only July 29 2014 00:00:00 until Short Cut Clause
They've got the world at their feet, but have they got what it takes?
Episode progression

Previously on Dance Academy
Next on Dance Academy
aired on August 5th 2013


Negative Patterns
With the Company's Sydney season of Giselle coming to an end, it's almost time for Grace, Tara and Ben to give up their temporary places. However, Saskia has different plans for her protégé, Ben, and arranges a special audition with the Company's artistic director. Meanwhile, Grace's world implodes when she's rejected by her new friends and Miss Raine confides that her new romance with Marcus has become more serious. Plus, Zach continues to give Christian special treatment by allowing him to participate in a music video Ollie is producing.

(Read more... | Edit this template)
Aired OnAugust 12th 2013


Fake It Until You Make It
While the Third Years rehearse for their upcoming regional tour, the Academy goes a little Hollywood when a film crew arranges to use their building as a location for a new indie movie. Abigail defies Miss Raine and auditions for one of the minor acting roles. Meanwhile, love might be in the air but the right people aren't cast as Romeo and Juliet. Grace does everything she can to undermine a new relationship so that her position on the tour is guaranteed.

(Read more... | Edit this template)
About Dance Academy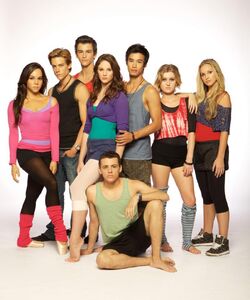 The events in the show are primarily seen from the perspective of Tara Webster, a new student at the National Academy of Dance. She, along with fellow students Katrina Karamakov, Ethan Karamakov, Samuel Lieberman, Abigail Armstrong and Christian Reed, will learn the ins and outs of ballet. Series two will see Tara return to the Academy for her second year and the hope of representing Australia in the international ballet competition "Prix de Fonteyn". This series will introduce characters Grace Whitney, the god-daughter of Miss Raine, Ben Tickle, a student who skipped Year 1, and Saskia Duncan, the youngest dancer of the company, who gets in a accident and teaches at the Academy. In Series 3 we'll see Tara and her friends, who are now seniors at the Academy. No one can forget for a second that the Company is watching. It will be a nail-biting chase to the finish line to see who will be offered a contract and finally achieve what they have been working towards for so long… and who will have to find a new dream…
Did You Know?
… That Dance Academy is airing on TeenNick?
… That Cariba Heine from H2O Just Add Water as Rikki portrayed Isabelle?
… That you could watch Dance Academy on Netflix?
… That Season 3 has been confirmed?
… MAJOR SPOILER: That Sammy died in the recent episode, The Prix De Fonteyn?
Video of the Day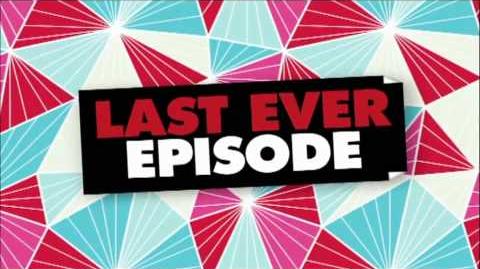 Featured Poll of The Month
Make sure to follow the category list.
Helping out on the Dance Academy Wiki
To write a new article, just enter the title in the box below.
Not sure where to start?
Adding content
Talk and more...
Check out the community portal to see what the community is working on, to give feedback or just to say hi.
Dance Academy updates
Season 3 has been confirmed! "Children's drama Dance Academy, which has its second season in 2012, will return for a third season" Check out the plot!; Tara and her friends are now seniors at the Academy and no one can forget for a second that the Company is watching. It will be a nail-biting chase to the finish line to see who will be offered a contract and finally achieve what they have been working towards for so long… and who will have to find a new dream…